Arthritis & Osteoporosis NT (AONT)
AONT is a not-for-profit organisation partly funded by the NT Government. It is run mainly by volunteers, assisted by two part-time employees and is administered by a Board.
We strive to provide support services and relevant information to improve the understanding of arthritis and osteoporosis.
We promote healthy lifestyles and self-management to reduce the burden of arthritis and osteoporosis.
No referrals are needed and we welcome all enquiries.
Our NT Government funding is for services to the Darwin and Palmerston areas only, however we are happy to send resources anywhere else in the Territory.
We are affiliated with Arthritis Australia and work with them and Arthritis organisations in other states.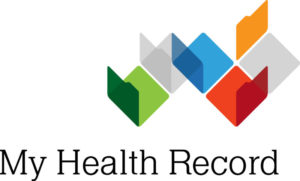 Effects of exercise on knee joint health in older adults
Researchers at UNSW are conducting a project about the beliefs of how exercise affects the health of knee joints in adults over 60 years of age.
The research projects is looking for people who want to take part in this research through an on-line survey and who are:
over the age of 60 years
have the ability to read and write in English
have the cognitive ability to answer survey questions related to their health.
A full description of the research activities, risks associated with these activities and any discomforts you may experience during the research can be found by selecting the following link:
https://unsw.au1.qualtrics.com/jfe/form
If you have any questions you can contact the lead investigator A/Prof Jeanette Thom on 02 9385 1090 or email j.thom@unsw.edu.au.
MyRA website
Arthritis Australia has launched a ground-breaking Rheumatoid Arthritis patient-support website.
GLA:D Program for knee and hip osteoarthritis
Go to our website page 'What we do' for more information
Endone 5 mg tablets —
warning about potential for incorrect medicine in the pack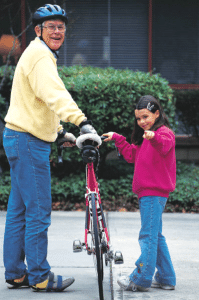 Take Charge of Pain
Don't let chronic pain stop you doing the things you enjoy
Two part course suitable for anyone with chronic pain, whatever the cause
When:  Wed 25 July and 1 September 2021 10 am to 12.30 pm
Where: Hibiscus Shopping Centre Leanyer
Cost: Gold coin donation towards cost of materials and morning tea
Bookings essential: Ring 8948 5232
We are open after our flood but not yet completely back to normal
Our office and service delivery were severely disrupted due to flooding in January. A lot of our resources have been moved back into the office but it is still a work in progress.
In spite of this the office is staffed for the normal opening hours and we are available to answer enquiries and supply information as usual.
The Joint Movement and Exercise Programs
The Joint Movement has been a wonderful program which many people have found very beneficial.
"Oh yes, this program keeps my knees moving. The surgeon said the reason I am doing so well after my knee replacement is because I was doing these exercises and keeping fit and strong" Annie
"I had my first day at work with no pain. It has been amazing how much the exercises have helped with my ankle injury and overall strength" Julie
While this program has finished, other exercise programs are available through other organisations e.g. COTA (https://www.cotant.org.au/programs/fit-for-life/).
Contact the office on 08 89485232 for more details of other organisations who offer exercise programs.