Arthritis & Osteoporosis NT (AONT)
AONT is a not-for-profit organisation partly funded by the NT Government. It is run mainly by volunteers, assisted by two part-time employees and is administered by a Board.
We strive to provide support services and relevant information to improve the understanding of arthritis and osteoporosis.
We promote healthy lifestyles and self-management to reduce the burden of arthritis and osteoporosis.
No referrals are needed and we welcome all enquiries.
Our NT Government funding is for services to the Darwin and Palmerston areas only, however we are happy to send resources anywhere else in the Territory.
We are affiliated with Arthritis Australia and work with them and Arthritis organisations in other states.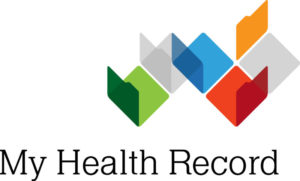 Having a My Health Record has important benefits for all Australians.
Better connected care
As more people use the My Health Record system, Australia's national health system will become better connected. The result is safer, faster and more efficient care for you and your family.
Personally controlled
It's your choice who sees your My Health Record and what's in it. You can choose to share your information with the healthcare providers involved in your care. By allowing your doctors to upload, view and share documents in your My Health Record, they will have a more detailed picture with which to make decisions, diagnose and provide treatment to you. You can also ask that some information not be uploaded to your record.
Select from the following for more information:
Control your health information securely in one place
My Health Record for Older Australians
Effects of exercise on knee joint health in older adults
Researchers at UNSW are conducting a project about the beliefs of how exercise affects the health of knee joints in adults over 60 years of age.
The research projects is looking for people who want to take part in this research through an on-line survey and who are:
over the age of 60 years
have the ability to read and write in English
have the cognitive ability to answer survey questions related to their health.
A full description of the research activities, risks associated with these activities and any discomforts you may experience during the research can be found by selecting the following link:
https://unsw.au1.qualtrics.com/jfe/form
If you have any questions you can contact the lead investigator A/Prof Jeanette Thom on 02 9385 1090 or email j.thom@unsw.edu.au.
MyRA website
Arthritis Australia has launched a ground-breaking Rheumatoid Arthritis patient-support website.
Arthritis Australia, in partnership with the Australian Rheumatology
Association, has launched a new online rheumatoid arthritis patient-support website.  The free MyRA website provides individually tailored information designed to help people seize control and become active participants in their journey with the disease.
"Our organisation worked collaboratively with Arthritis Australia to help
design and test the MyRA patient-support website, which involved valuable input from across the sector – including an AONT member," said Joan
Crombie, President of AONT
Andrew Mills, CEO of Arthritis Australia said: "Prior to this program, we found many people were either using 'doctor google' to make important
decisions based on incorrect, irrelevant or alarming information, joining online forums without independent and trusted moderation, or joining programs that may only be suitable at a particular point in time due to the medication they are using."
"A fantastic feature is the way the online patient-support website then links people with arthritis organisations nationwide and relevant local information, educational events, fitness activities, webinars and other support services,
including trained health educators," continued Mr Mills.
The MyRA website was developed in collaboration with state and territory-based arthritis organisations, informed also by respected international arthritis peers.  The end result is a digital platform that provides a holistic patient-support system.  It covers topics such as symptoms, risks, treatment options, diet, exercise, day to day tips, support services and how to manage pain,
mental health and fatigue. It looks at how to build good relationships with healthcare teams and provides updates about COVID-19.  The website also links through to the National Arthritis Infoline.
Rheumatologist, Prof. Susanna Proudman said that the holistic approach is a game-changer for people with rheumatoid arthritis:  "Patients may only have face to face time with their rheumatologist for a few hours each year and GPs can't be expected to cover everything outside of that.  The MyRA website provides a holistic resource, trusted support and will save people a lot of time going down rabbit holes that they don't need to that may offer unproven or even unsafe advice.  People with rheumatoid arthritis can benefit from the wisdom of others who have already been down the same path." said Proudman.
For more information go to the website at: https://myra.org.au
GLA:D Program for knee and hip osteoarthritis
Go to our website page 'What we do' for more information
Endone 5 mg tablets —
warning about potential for incorrect medicine in the pack
Christmas and Holiday Closing Dates
The office is closing Thurs 17 Dec 2020 and reopening Mon 18 January 2021.
Happy Christmas and New Year to everyone.
We are open after Covid-19!
We are applying physical distancing and hygiene measures as required by the NT Government.  We are confident that all visitors to the office will cooperate in this regard. The office is open from 9:30am to 2.00pm Mon to Thurs.
Call in and see us!
The Joint Movement
has been developed to encourage older Australians to become more active
is exercises delivered by licenced exercise professionals with specialised training
is brought to you through Arthritis Australia and the Arthritis Foundation of the NT, funded by a grant from Sports Australia
Both land-based and warm water-based programs are available. Programs are running in Darwin and Alice Springs.
Contact the office for more details of dates and venues on 8948 5232