Arthritis & Osteoporosis NT (AONT)
AONT is a not-for-profit organisation partly funded by the NT Government. It is run mainly by volunteers, assisted by two part-time employees and is administered by a Board.
We strive to provide support services and relevant information to improve the understanding of arthritis and osteoporosis.
We promote healthy lifestyles and self-management to reduce the burden of arthritis and osteoporosis.
No referrals are needed and we welcome all enquiries.
Our NT Government funding is for services to the Darwin and Palmerston areas only, however we are happy to send resources anywhere else in the Territory.
We are affiliated with Arthritis Australia and work with them and Arthritis organisations in other states.
Election 2019
Arthritis Australia campaign for more funds for arthritis support, resources and research.
Send an email to either the Prime Minister or the Opposition Leader to let them know how important it is for more funds to be allocated to arthritis.
Click here to go to the Arthritis Australia website.
MEDICATION RECALL: IMPORTANT NOTICE
Recall of OA/RA capsules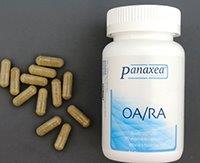 Blueskygreenearth, in  consultation with the Therapeutic Goods Administration (TGA) are recalling these capsules (Batch 17098003) due to contamination with a poisonous substance. The product has been withdrawn from the Australian market.
Information for consumers
If you or someone you care for takes OR/RA capsules please discontinue use immediately.
DO NOT CONSUME THE PRODUCT.
If you have any capsules left they can be taken to the place of purchase for a refund.
If you have any questions talk to your health professional or contact 1300 133 807.
COTA SENIORS EXPO
When:               Friday 31st May, 10:00am to 2:00 pm
Where:             Palmerston Recreation Centre, 11 The Boulevard
Theme:             "Be Bolder Not Just Older"
Activities:         Lots of stalls; free refreshments; live music, choirs and dance
performances; 'have a try' Tai Chi and table tennis; chance to win $1000 travel voucher.
Prize for "Best Dressed in Gold" to celebrate COTAs
50th Anniversary in the Territory
SEE YOU AT THE AONT STALL!
Take Charge of Pain — self-management program
Taking charge of pain means gaining more control over your life!
Wednesday 19th and 26th June
When:   Two 2 ½ hour sessions one week apart.
10:00am to 12:30pm
Where:   Nightcliff Electorate Office, near The Groove cafe
Topics include:
Benefits of physical activity, relaxation and meditation
Tips on pacing, flare-ups, sleep, diet and stress and much more
Bookings essential—call 8948 5232
Gold coin donation towards costs of materials and refreshments