Arthritis & Osteoporosis NT (AONT)
AONT is a not-for-profit organisation partly funded by the NT Government. It is run mainly by volunteers, assisted by two part-time employees and is administered by a Board.
We strive to provide support services and relevant information to improve the understanding of arthritis and osteoporosis.
We promote healthy lifestyles and self-management to reduce the burden of arthritis and osteoporosis.
No referrals are needed and we welcome all enquiries.
Our NT Government funding is for services to the Darwin and Palmerston areas only, however we are happy to send resources anywhere else in the Territory.
We are affiliated with Arthritis Australia and work with them and Arthritis organisations in other states.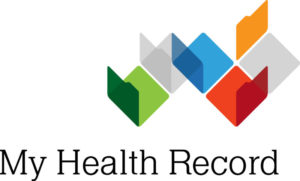 Having a My Health Record has important benefits for all Australians.
Better connected care
As more people use the My Health Record system, Australia's national health system will become better connected. The result is safer, faster and more efficient care for you and your family.
Personally controlled
It's your choice who sees your My Health Record and what's in it. You can choose to share your information with the healthcare providers involved in your care. By allowing your doctors to upload, view and share documents in your My Health Record, they will have a more detailed picture with which to make decisions, diagnose and provide treatment to you. You can also ask that some information not be uploaded to your record.
Select from the following for more information:
Control your health information securely in one place
My Health Record for Older Australians
GLA:D Program –
for people with hip or knee osteoarthritis (OA)
This education and exercise program reflects the latest research on what works  in the real world to help patients manage OA symptoms in the hip and knee.  In developing the program feedback was also obtained from people with OA and experienced trainers.
The program consists of:
Two education sessions;
Training sessions twice a week for six weeks.
Some of our members have completed the program and found it very worthwhile.
"The GLA:D program that I did at the Palmerston Hospital was fantastic. I went to the program with knee pain which was very bad at times.  I was thinking of getting my knee operated, but as I got on into the exercises my knee has improved a lot. I don't think I will need an operation in the near future. But I do have to keep up with the exercises." Ranjit
"I completed the GLA:D program in 2018. I found both the education sessions and the exercise program excellent. I would highly recommend the program to anyone with hip/knee OA. Even if you are planning replacement surgery the program is beneficial to strengthen the muscles around the affected joint/s and will help recovery." Carol
In Darwin, the GLA:D program is available at:
Palmerston Regional Hospital — the program is free but has a long waiting list. Ring 79799502 and ask to speak to Paul Gerkin.
Tangibilis Physiotherapy in Berrimah — the next program is starting on August 26. Ring 8914 8880 for more information re times and cost. Click here to see their flyer.
You may get a referral from a GP or self-refer yourself for the program.
MyBackPain.org.au
Arthritis Australia has announced the release of a comprehensive tool to help people manage lower back pain (LBP).  The website has been developed by a team of researchers, led by the University of QLD.
Professor Paul Hodges said that despite the widespread occurrence of LBP many people receive ineffective and unnecessary treatments.  For example, many
people think they should rest, but rest can actually make it harder to get over back pain.
Arthritis Australia CEO, Andrew Mills, said that MyBackPain.org was created to
provide accurate information to counter misinformation about back pain.  The
input from people living with LBP was crucial when creating the content and functionality of the website.  It contains resources for people with LBP to find out what treatments work, learn from the experience of others, receive
recommendations that are tailored to them, and to feel empowered to manage their own condition and know when to seek help.
The website is funded by the National Health and Medical Research Council.
Medibank Better Health Fund is funding a clinical trial into the effectiveness of the website.
Endone 5 mg tablets —
warning about potential for incorrect medicine in the pack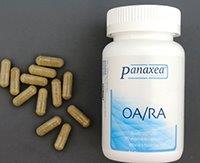 Take Charge of Pain Program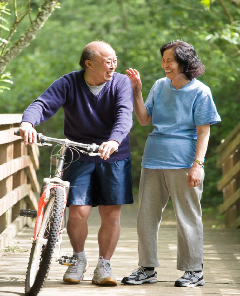 A program to empower you with the skills to manage your pain and improve your health and well-being.
Tuesday 11 and 18 February
10.00 am to 12.30 pm
At Leanyer shopping centre, Wanguri Electorate Office.
Bookings essential – ring 8948 5232 to make a booking
Cost: Donation towards cost of materials and morning tea
Thank you to the  Northern Territory Government
We recently made a successful small grant application to the NTG Community Benefit Fund to purchase a replacement fridge for our kitchen corner and two new computers to improve our efficiencies.