Arthritis & Osteoporosis NT (AONT)
AONT is a not-for-profit organisation partly funded by the NT Government. It is run mainly by volunteers, assisted by two part-time employees and is administered by a Board.
We strive to provide support services and relevant information to improve the understanding of arthritis and osteoporosis.
We promote healthy lifestyles and self-management to reduce the burden of arthritis and osteoporosis.
No referrals are needed and we welcome all enquiries.
Our NT Government funding is for services to the Darwin and Palmerston areas only, however we are happy to send resources anywhere else in the Territory.
We are affiliated with Arthritis Australia and work with them and Arthritis organisations in other states.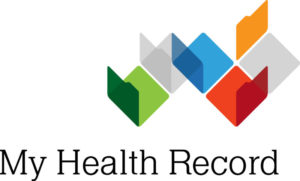 Patrons and Vice-Patron
We would like to thank His Honour Professor the Honourable Hugh Heggie PSM, Administrator of the Northern Territory and his partner Ms Ruth Jones for agreeing to be our new Patrons.
We would also like to thank Her Honour the Honourable Vicki O'Halloran for agreeing to become our Vice-Patron.
We appreciate the support that they provide to us as an organisation.
Axial spondyloarthritis – new MyAS website
This is a form of arthritis which attacks joints and tissues in the spine and pelvis. Back pain and stiffness are often the  first signs and if ignored, the affected joints can deteriorate and partially fuse, leading to severe, often debilitating pain. Ankylosing spondylitis is one form of axial spondyloarthritis.
COVID-19 Practical Tips for People with Autoimmune Inflammatory Rheumatic Diseases (AIRD)
The Australian Rheumatology Association has published some very useful practical tips to help you reduce your risk and  manage your life and home in this time of increased COVID-19 risk.
Exercise Programs
Exercise is very important for arthritis sufferers.
"Oh yes, this program keeps my knees moving. The surgeon said the reason I am doing so well after my knee replacement is because I was doing these exercises and keeping fit and strong" Annie
"I had my first day at work with no pain. It has been amazing how much the exercises have helped with my ankle injury and overall strength" Julie
Exercise programs are available through organisations such as COTA (https://www.cotant.org.au/programs/fit-for-life/) and Darwin City Council Healthy Darwin (https://www.darwin.nt.gov.au/community/programs/healthy-darwin).
Contact the office on Freecall: 1800 011 041 or (08) 8948 5232 for more details of other organisations who offer exercise programs.