Arthritis & Osteoporosis NT (AONT)
AONT is a not-for-profit organisation partly funded by the NT Government. It is run mainly by volunteers, assisted by two part-time employees and is administered by a Board.
We strive to provide support services and relevant information to improve the understanding of arthritis and osteoporosis.
We promote healthy lifestyles and self-management to reduce the burden of arthritis and osteoporosis.
No referrals are needed and we welcome all enquiries.
Our NT Government funding is for services to the Darwin and Palmerston areas only, however we are happy to send resources anywhere else in the Territory.
We are affiliated with Arthritis Australia and work with them and Arthritis organisations in other states.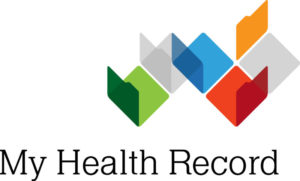 Having a My Health Record has important benefits for all Australians.
Better connected care
As more people use the My Health Record system, Australia's national health system will become better connected. The result is safer, faster and more efficient care for you and your family.
Personally controlled
It's your choice who sees your My Health Record and what's in it. You can choose to share your information with the healthcare providers involved in your care. By allowing your doctors to upload, view and share documents in your My Health Record, they will have a more detailed picture with which to make decisions, diagnose and provide treatment to you. You can also ask that some information not be uploaded to your record.
Select from the following for more information:
Control your health information securely in one place
My Health Record for Older Australians
Effects of exercise on knee joint health in older adults
Researchers at UNSW are conducting a project about the beliefs of how exercise affects the health of knee joints in adults over 60 years of age.
The research projects is looking for people who want to take part in this research through an on-line survey and who are:
over the age of 60 years
have the ability to read and write in English
have the cognitive ability to answer survey questions related to their health.
A full description of the research activities, risks associated with these activities and any discomforts you may experience during the research can be found by selecting the following link:
https://unsw.au1.qualtrics.com/jfe/form
If you have any questions you can contact the lead investigator A/Prof Jeanette Thom on 02 9385 1090 or email j.thom@unsw.edu.au.
MyRA website
Arthritis Australia has launched a ground-breaking Rheumatoid Arthritis patient-support website.
GLA:D Program for knee and hip osteoarthritis
Go to our website page 'What we do' for more information
Endone 5 mg tablets —
warning about potential for incorrect medicine in the pack
We are open but the office has been severely disrupted
Our office and service delivery have been severely disrupted due to flooding.  The late night storms of 14th January caused flooding both under the back door to the office and from the ceiling/wall junction at the rear of the office.  Board members and staff have worked hard at immediate clean up, packing up the contents of cupboards and shelves etc., moving out of most of the furniture prior to professional cleaning of the carpet, and restoring communication services.  We are working with the landlord to ensure necessary remediation work is completed before we move all our materials and furniture back in from temporary storage in the vacant office next door.
In spite of this the office is staffed for the normal opening hours and we are available to answer enquiries and supply information as usual.
We are open after Covid-19!
We are applying physical distancing and hygiene measures as required by the NT Government.  We are confident that all visitors to the office will cooperate in this regard. The office is open from 9:30am to 2.00pm Mon to Thurs.
Call in and see us!
The Joint Movement
has been developed to encourage older Australians to become more active
is exercises delivered by licenced exercise professionals with specialised training
is brought to you through Arthritis Australia and the Arthritis Foundation of the NT, funded by a grant from Sports Australia
Both land-based and warm water-based programs are available. Programs are running in Darwin and Alice Springs.
Contact the office for more details of dates and venues on 8948 5232