Arthritis & Osteoporosis NT (AONT)
AONT is a not-for-profit organisation partly funded by the NT Government. It is run mainly by volunteers, assisted by two part-time employees and is administered by a Board.
We strive to provide support services and relevant information to improve the understanding of arthritis and osteoporosis.
We promote healthy lifestyles and self-management to reduce the burden of arthritis and osteoporosis.
No referrals are needed and we welcome all enquiries.
Our NT Government funding is for services to the Darwin and Palmerston areas only, however we are happy to send resources anywhere else in the Territory.
We are affiliated with Arthritis Australia and work with them and Arthritis organisations in other states.
MEDICATION RECALL: IMPORTANT NOTICE
Recall of OA/RA capsules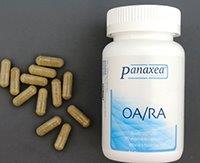 Blueskygreenearth, in  consultation with the Therapeutic Goods Administration (TGA) are recalling these capsules (Batch 17098003) due to contamination with a poisonous substance. The product has been withdrawn from the Australian market.
Information for consumers
If you or someone you care for takes OR/RA capsules please discontinue use immediately.
DO NOT CONSUME THE PRODUCT.
If you have any capsules left they can be taken to the place of purchase for a refund.
If you have any questions talk to your health professional or contact 1300 133 807.
9 February 2019
We ran an information stall at the Defence Community Organisation Welcome to Darwin. Thank you to volunteer Janette Evers' husband who loaned us a skeleton and a grip tester. The grip tester provided a lot of fun for all the blokes who came by!
SUNDAY MARKET MEET UPS
Come in for a chat at the AONT office before or after strolling through Rapid Creek Markets on Sunday!
The office will be open from 9:00am to 12:00pm on the following dates:
17th February, 10th March and 24th March.
All welcome!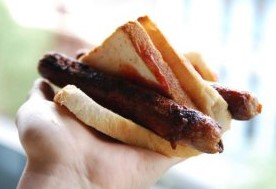 Saturday 13th April 2019
Fund-raising BBQ at Bunnings
If you're a keen Bunnings browser/shopper, call in on that day and buy some lunch from us at the BBQ just by the entrance!